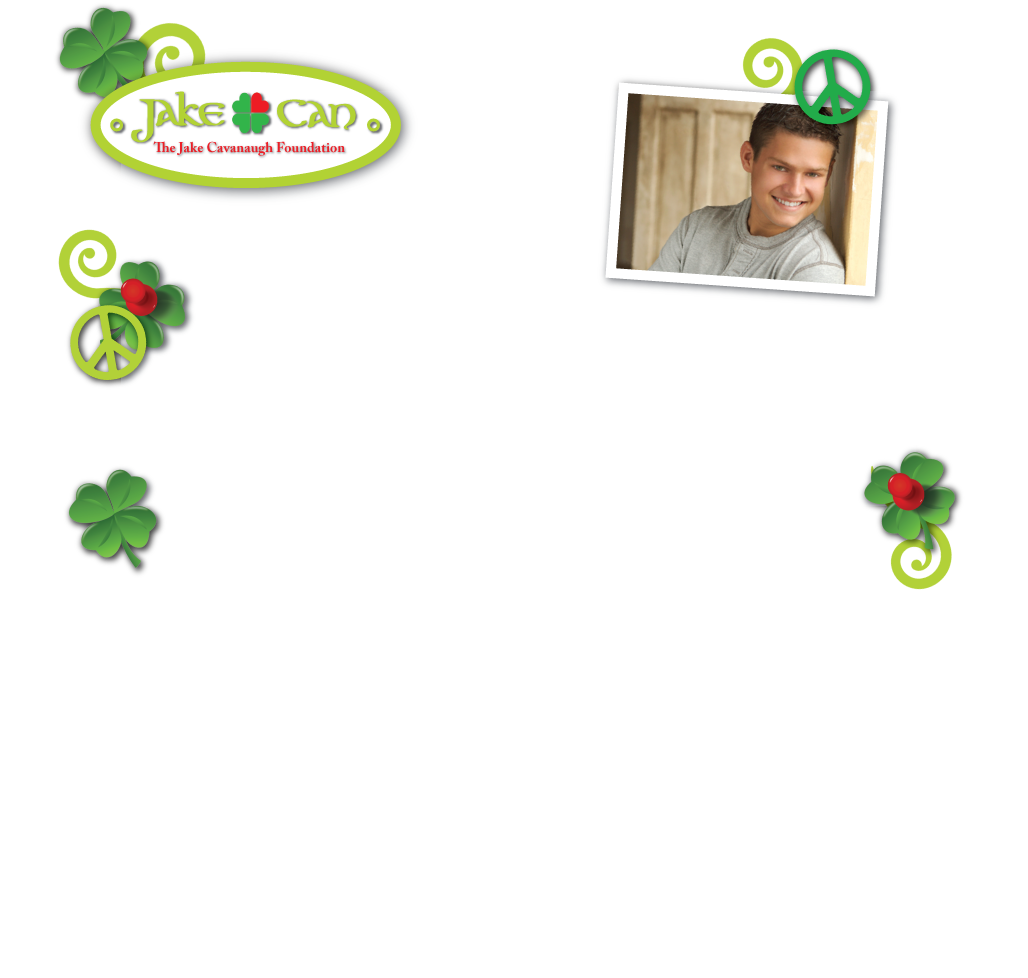 Ali Cavanaugh (Jake's Sister)
JAKE CAN
When I was in 8th grade my brother was diagnosed with osteosarcoma which is a rare type of bone cancer that occurs in children and pre-teens.   This was 5 years ago and my brother was sixteen years old.  Obviously, I had heard a lot about cancer, but not this type of cancer.  I didn't realize how serious it was as first, but soon realized with all the time my brother and parents spent at Children's Mercy, that it was serious.
Having one of your family members have cancer makes you think differently about a lot of things.  My brother was a sophomore in high school when he was diagnosed with cancer.  This is a time in most kids' lives that they do not have a lot to worry about.  At least that is how I saw it.  He could not attend school on a regular basis, so he had to go on homebound.   A typical month would consist of him missing a week of school because he was in the hospital getting chemotherapy.  He would always go to school the next week even if he didn't feel good.  I think it was hard for him to go at times because he had lost all his hair and he was very pale.  Depending on the treatment he was getting at the time, he would sometimes have to go back in the hospital the next week, but some times he was able to go to school for two weeks in a row.  I remember it being a happy time when he could go to school.  My brother had to miss out on a lot of high school activities and going out with his friends because of being in the hospital or not feeling good.   I never remember him being upset about that.  If there is something I can not do instead of getting mad, I just think about all the things my brother missed out on and how he never let it bother him.
Another thing this experience made me think about is friendship. Going into this, the doctor's and nurses' told my brother that at the beginning of his chemotherapy treatments his friends will come around a lot but as time went on they would probably stop coming to visit.  This was not the case with my brother's friends.  They were always very supportive and several people would come see him every time he was in the hospital.   He had 11 months of chemotherapy and spent numerous visits in the hospital during that time.  Having all these great friends helped him get through some rough times.  
My brother is 21 now and the cancer has reoccurred in his lungs.  We found this out in February 2009.   His doctor at Children's Mercy referred him to M.D. Anderson in Houston, Texas.   My family has taken several trips to Houston over the past several months.   His high school and college and friends have been amazingly supportive of him during this time.  They wanted to come to Houston to visit.  When he got back he had a lot of visitors.  This reminds me that I always need to be there for my friends and it shows a person who their true friends really are.  It's easy to be a friend to someone when things are gong good, but you really need to be there for them when times aren't so good.
The last thing this has taught me is to be strong. So far my brother has had 3 lung surgeries, a hip surgery, and has gone through several chemotherapy treatments.  He remains very positive and continues to live his life to its fullest.  When my parents and I went to Columbia to tell him the cancer had reoccurred, it was the hardest day of my life.  I remember being so nervous about how he would react.  From the time we got there until the time my parents told him seemed like forever.  When we finally told him he said "It's okay I've been through it before I'll be okay".  I was so surprised of how well he took it.  He was so strong and I was so proud of him.
Sometimes you have to learn the hard way how to be a good person and friend.  I feel like I've learned a lot from this experience.  I will always be there for my family and friends during good times and especially during times they need me the most.
Paul Cavanaugh (Jake's Uncle)
Hey Jake in honor of you Grandfather Stan I wanted to write you and tell you what I like about you.
What I like about Jake:
I like that you walked around on your toes as young child.  Full of energy and ready to go.
I like your "devilish grin" – your smile makes me smile with the thought of what have you done or what are planning on doing?
I like that you're a smart ass, and a good one at that (takes one to know one).
I like that you have the ability to easily meet new people with ease and enjoy them as friends.
I like that you have tackled your cancer with strength and courage.
I like that you have a great sense of humor.
I like that you use your humor to put people at ease and make it
comfortable for people to be around you even if you not feeling well.
I like that you have empathy for others. 
I guess what I am trying to say is "Do you know what I LOVE about
you Jake?  Everything! (thanks for the saying Stan).
Katlyne (Kate) Ryan (Jake's Cousin)
31 January 2011
JAKE CAN
For a while now, I have wondered how it's possible for humans to forge such strong bonds with another.  It's simply amazing how much you can love and care for someone other than yourself. Except the harsh reality is the amount of pain and sorrow you can feel from losing that person.  Most say that the pain of loss gets easier with time, but I can't say if that is true because I only know the pain that is fresh and new from loss. On December 23, 2010 my cousin, Jacob Michael Cavanaugh, passed away after a courageous battle against an aggressively spreading cancer Osteosarcoma, otherwise known as cancer in the bone.  When Jake died he left behind hundreds of hearts in which he touched, including mine. His life changed my life in more ways than one through the course of the time we had together.
I spent a lot of time with my cousins Jake and Ali because my mother and aunt could not stand going five minutes without talking to each other. So naturally both of our families were very close. Jake was five years older than me, Ali two; even though they were older they still enjoyed having my sister and I around. I cherished the time I spent with my cousins because they were who I looked up to and thought of as my heroes. Especially my cousin Jake, I wanted to be just like him. He was the kid who had it all; he was outgoing, funny, carefree, generous, and very witty. I had aspired to have all of those qualities. We seemed to spend most of our time either sitting or talking at my aunt's wooden rectangular table Or, we would play games of make believe on a slat of dark pavement that sat near the edge of a little pond. But no matter what we did we always ended the day with the four of us squeezing on a small couch watching movies and complaining of how cramp we were. This same routine went on for years until big changes took place.

As everyone was getting older we were getting busier. No one had the time to hang out with each other anymore. The only thing that truly remained the same was my mother and aunt's obsessive need to call one another. But one phone call in particular had seemed to be different than the rest. My mother was pacing back and forth with a worried expression painted on her face. And as tears started to stream down her face I knew that something was very wrong. She sat my family down to reveal the news of Jake's doctors finding cancer in his hip region. I knew cancer was a bad thing but I didn't really understand what it meant and how it could affect everyone one's lives connected to Jake.
A couple weeks after finding out about the cancer, Jake was sent to Children's Mercy Hospital to start his Chemotherapy treatments, which would attack the cancer cells and try to rid the body of them. My family had frequently gone there to visit him. But the first time we went I didn't know what to expect.  When we walked through the cancer wing of the hospital and saw the many sickly looking children, I had to hold back my tears knowing my cousin was in the same condition. As we approached the pink door labeled "Cavanaugh" I took in a deep breath preparing myself for the worst. To my surprise my cousin was not in any condition like other children. He greeted us with his usual devilish grin and witty remarks. The only noticeable change was his newly balding head from the chemotherapy. I had then realized that Jake was a fighter and with his positive attitude and strong will he would not give in to the cancer very easily.
And for two years he fought hard. Jake had a support system of his entire family and enormous number of loyal friends behind him in the battle. I like to think of the people as Jake's soldiers in the war against our enemy, cancer. We made rubber bracelets to signify the fight, the inscription read "JAKE CAN" meaning, to me, Jake can fight his cancer. We held events like beach volleyball for Jake too. But our support truly lay on just being there for Jake in the hospital or at his house during his time of need. Whether it meant holding his hand after surgery or cooking dinner for him we were always there. 

After the years had passed with countless battles against the cancer Jake had won. Finally the nightmare was over. Jake's cancer had gone into remission at age eighteen, meaning the cancer was out of his body. Now, instead of visiting Jake at the hospital, we spent that time celebrating and having fun at the house. With having such a life threatening disease as cancer it's no wonder Jake started to live his life with more passion and excitement. Jake had always lived a full life, but now he lived an even fuller one with new adventures. He was truly living like he was dying. And watching Jake go through this made me want to live this way too. After sometime everything seemed to calm back down like it had been before the cancer. Again everyone was busy, yet we still remained close.
It wasn't till after Jake's first year of college that the cancer had come back. But this time it was found in the lungs and other parts of the body. The fight would be more strenuous with more chemotherapy treatments and more surgeries to remove spots of cancer in his body. The battles against cancer were harder and very few times Jake was on the winning side. It seemed he was trying every type of treatment, but still nothing worked. Through it all Jake never lost his candid spirit. Although he knew his chances of making it were slim he never gave up.  His mom and he traveled to Houston at M.D Anderson's Hospital to receive the best possible treatment they could. They spent most of their time there leaving home Ali, Curt (Dad), and the rest of the support system. When they came home, periodically, we were fortunate enough to spend time with them. And in one of the few times Jake particularly changed my life the most. Jake came to my house as a surprise on one of his few visits. I could tell there was something different about him though and it wasn't till we talked that I knew what it was. He had come into my room, sat down on my comforter, and started to apologize for not being a better cousin to me or protecting me as an older brother would. He told me his little pieces of advice and how to handle certain situations in life. I still remember him putting his arm around me and his devilish grin spreading across his face when he told me, "Every little moment in life counts so it's important you seize the day kiddo because any of those moments could be your last." What he said hit me like a ton of bricks. He knew he was dying and this was his way of saying goodbye to me. He was finally surrendering to the war with cancer there was nothing more he could do to fight it. 
As time went on Jake became sicker and sicker. He stopped receiving treatment because the doctors had told him at this point it wouldn't help. He stayed at home where his friends and family never left his side. We had been and always would be there for him. But after a couple weeks Jake had passed away. He was gone but still he remained alive within me teaching me about life and how to live it. And when I read my Jake Can bracelet I no longer think of the meaning as Jake can fight cancer but something deeper than that. I see it to mean Jake can live, love, and do it all. I know one thing is for certain Jake definitely did live, love, and do it all. So every day I hope that I can live my life just like Jake did.  
Jennifer Ryan (Jake's Aunt)
It has been almost six months since Jake passed away, and not a day goes by that I don't think of him and miss him.  There has always been something extremely special about Jake that made people want to be around him.  He made any occasion more fun with his witty sense of humor, his ability to quote funny movie lines, and how he would say whatever came to mind.
Jake was extremely lucky to have such a great mom, dad, and sister.   Jake was a mamma's boy and Jane took great care of him with a very brave face during the most difficult time a parent could possibly face.  Jane and Curt never dwelled on the card that Jake was dealt; rather they were always focused on beating his cancer and surrounding him with love.   Jake loved Ali so much and she really looked up to her big brother. 
Jake wanted to live, and boy did he live!  He crammed more fun into 22 years and touched more lives than most.   He never felt sorry for himself or asked why me? But rather always showed concern for others.
One of my favorite memories with Jake was on our trip to Las Vegas. Jake, Chris Pernice, Jane, Grandma Marge, Grandpa Stan, and I went when Jake was 19 years old.   We were celebrating Jake's remission and his opportunity to go to MU the following year.   Jake was wound up and we were on the elevator at the Venetian when a small, Asian man made the mistake of getting on the elevator with us.  Jake began quoting lines for the Chris Farley Saturday Night Live skit, "I eat my own dandruff." Needless to say, the man got off the elevator in a hurry.  We laughed about it so much.   I am so glad we had the opportunity to take that trip and will always treasure the memories. Especially because this was the last with our dad.
Stanley P. Stewart died on December 26, 2010 and Jake spoke at the funeral.  Jake and his grandpa had a special bond and I know that Dad would have been so proud.   It is unbelievable that we lost our Jake only a year later, December 23, 2010. It comforts me to know that they are together.
I have often struggled to understand why such a kind hearted, good natured, loving, funny, thoughtful young man had to go through all that Jake did and why he was taken from us at such a young age.  Selfishly, I would like him here making us laugh and making the world brighter.  Jake taught me that life is short, precious, and we all need to live each day to its fullest as he did.
Aunt Jennifer
Lynn Cavanaugh (Jake's Aunt)
When Jake was three, BJ and I took him with us to visit Lawrence, Kansas. This was one of his first trips without his parents. Things were going well and I got both of the boys some silly putty. They entertained themselves pressing the putty to the newspaper and then stretching the images. All of a sudden, BJ said "Oh oh". I stopped the car and looked back. Jake had pressed the silly putty firmly into his hair and was pulling on it trying to get it free. I crawled in back and tried to get it out. We went to a convenience store and tried to freeze it to no avail. Jake was getting upset about this time and he asked me to "GET IT OUT NOW!". We ended up having to cut it out of his hair. Once it was out, he was perfectly fine. Needless to say, neither Jane or Curt were thrilled when I returned Jake home with a patch of hair right on the top of his head that was about ½ an inch long. I don't think I got to take him on another trip by himself for several years!!!
Lindsey Bragg (family friend)
When we came to visit I took Alexa in to see Jake and he said, "It's just so crazy how a person can be so little and you don't even know them very well but I would do anything for her." It was super sweet and it made me feel like Alexa had a special place in Jake's heart...

Laura Kaye Salvador (Jake's Physician's Assistant from MD Anderson)
Of course one of my favorite memories of Jake is the time when he did his little head trick for me and then I made him do it for Dr. Anderson.  I thought Dr. Anderson was going to fall on the floor he was laughing so hard and Jake had to keep a straight face, otherwise his trick wouldn't work.  Ha, that was hilarious!

Overall, I just remember Jake's smile.  He had the best smile and it was so contagious.  He always asked me how my weekend was or how things were going.  If I had a tough day, somehow he could tell, and he tried to lighten up our visit.  This was so amazing to me because he cared enough to notice if I was a little more serious than normal and he tried to make me smile. 

Tim Poon (Jake's Nurse at MD Anderson)
I loved Jake.  He wasn't just a regular patient.  He was someone everyone could connect with.  Jake was very outgoing.  He always had a smile on his face, even in his last days. He was a great kid, always positive about everything.  He cared deeply about his family and friends.  We all loved Jake, and we miss him dearly.  He will always be remembered as a kind, young gentleman. 
Mandy (Jake's Cousin)
There are so many words to describe Jake.  Charming, handsome, smart, courageous, strong, funny are a few.  The ladies loved him and the men loved to be around him.  He was close to his family and so many friends, but would still go out of his way to meet a stranger. His personality attracted so many different people of all ages.  He wouldn't just talk to people he would actually get to know them.  His caring and compassionate attitude are just two of the many things I miss and love about my cousin Jake.
Trevan Hombs (Jake's friend)
I spent a good amount of time with Jake in his college years. What I love most about Jake is he could always be himself no matter what the circumstances or the situation. He always told it like it was. You gotta love a man for that alone. He was always having a good time every time I saw him, even when we were in pledgeship. I love the time I got to spend with Jake. I love the guy and his family. He will never be forgotten.
Darrin Nicholas (Jake's friend)
I know your smiling down on me saying everything is okay, and that I will see you again someday. Sometimes we lose ourselves in this everyday rush, and just need to sit back and see how much love is around us. Jake Cavanaugh made me see that in his last few days with us here on Earth. Tomorrow is another day, but let's cherish what we have in front of us. Family and Friends. A unbroken love that goes on and on forever. There is life after death, and its all of us brought together under our Father. I love you Jake! I'll see you when I get there!!! Jake Can, and Jake Did! Love Always, Darrin.
Megan Armstrong (family friend)
My story about Jake isn't just one specific memory or time frame, it's what I gained from him my entire life. Jake was best friends with my cousin Jillian Otis, and he never failed to make me laugh when I was over at my cousin's house when he was. But more importantly, during Jake's long, courageous battle, he taught me to fight my battle- with depression. I have clinical major depression and General Anxiety disorder, and both take a toll on my everyday life just as cancer does. Seeing the grace in which Jake fought and the fact that his smile never faded during it all, that makes me want to fight for the hunger he had for life. I'm fighting for Jake, he lives forever in my heart...
Darrin Nicholas (Jake's friend)
Friend: a person attached to another by feelings of affection or personal regard. Or to make friends with, to enter into friendly relations with; become a friend to..... This definition doesn't hold the same meaning as you do to me and so many others. You were that shoulder to cry on when at times I felt things couldn't get any worse. That smile that could touch so many hearts. A inspirational older brother, and a loving son to two parents that could be one of God's greatest creations. A friend yes, but something more higher and stronger than that, an ANGEL. That sounds more about right. I guess you knew it all along and were just now seeing the big picture. I love you jake, my friend, my brother, our Angel sent to watch over us. I'll miss you, but I promise we will be together again.  Someday. Love you, and the Cavanaugh Family.
12/24/10
Holden Ryan (Jake's counsin)
Hi my name is Holden.  I am Jake's cousin.   Jake did a lot of dangerous stuff like he threw a dodge ball at a car.  His parents are Jane and Curt and his sister is Ali.  We had a boxing round and I was named "Big Red".  I have a brother named Dylan and his name was "Little Blue".   Jake was the referee.  This happened a long time ago and Grandma and Grandpa Stewart were there.   I kind of won and then my brother beat me up.  I go to his house all the time.  He is a great cousin to me and if he was not my cousin, I would be sad.  He met a kid named Enzo and a five year old named Charlie and a four year old named Gabe. 
Dylan Ryan (Jake's counsin)
Jake is my cousin.  My name is Dylan Ryan.  He meant a lot to me.  I am so happy that I look like Jake.  He was a handsome devil.  He had a lot of girlfriends.  His job was working with kids.  He was really good with kids.  He has a sister named Ali.
Jake, Joe, and Eric made some crazy videos.  Eric was the camera man.  Jake and Joe were the star performers in the video.  They did dangerous things with fire. 
One time we were at Jake's house and Jake got out his boxing gloves.   He named Holden "Big Red" and I was "Little Blue".  Jake was the referee of the boxing and we had so much fun.  I really miss Jake and wish he was back alive.
Maggie Malone (Jake's friend)
1. The last week of school our Junior year we went TPing the underclassman, '08. We had been going around to all the neighborhoods getting any underclassman that lived around. All of us were in Waterfield TPing Danielle Hellon's house and in the middle of it her dad caught us! He flipped the lights on and off and came out the front door and started chasing us. We all ran! Jake started laughing and thought it would be funny to trip Courtney on the way to our cars. So he did, and Courtney fell and started doing flips down the street. I was behind them when it happened and Jake thought it was the most funny thing in the world. He stopped to help Courtney up while laughing at her. But Courtney popped right back up and started running. After we drove off we all were at the next house and there was no sign of Jake. Courtney was pissed and bleeding in the car, but she was still laughing. About 5 minutes later we got a call from Jane telling us that we had left Jake at Danielle's and her dad had him in their house. That didn't stop us we picked him back up from his house and kept TPing!!!!
2. Senior prom! After one of the best nights of high school we went back to the Cavanaugh's for the after party. We all had a BLAST! The plan was the next morning we were all going to my house for breakfast. We rolled out of bed in the morning and it was pouring rain, but we were all hung over so we were pumped about all the breakfast food right down the road at my house. Yet again, we didn't know where Jake was. So I started looking all over the house... I literally looked for about 20 minutes and still could not find him. So I started looking under everything... blankets, clothes, couches, beds, everything!! Finally I found him in the basement on the couch under a blanket. Still in his slacks, no shirt on, and sunglasses on! I remember saying, "Come on you drunkass! We have to get to breakfast!!" He just started laughing because he didn't know where he was. Jillian and I waited for him to pull himself together. Jane made him get out of his slacks so he walked down from his room with Mario Cart PJ pants on, a striped shirt, with a hat! It was quite the sight!
These are just a few of my favorite memories with Jakey! I miss him every day! :)
Diane Chojnowski (Jake's aunt)
I remember being in Perry for Stan's funeral and how kind Jake was to come sit with Mother and I and visit.  He was so present with us and generous to give us total attention.  That is rare in a young person.  He had a gift for connecting and was very patient and sweet with my mom.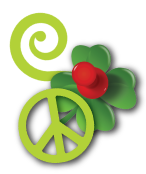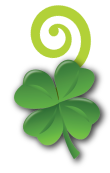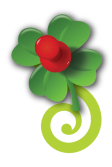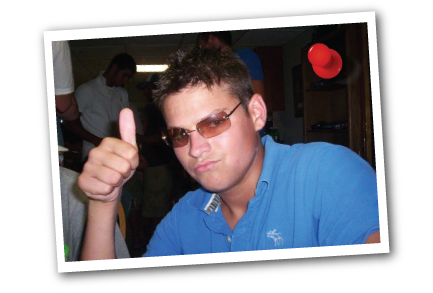 Grandma Stewart
I cannot put into words the sadness and hurt losing Jake has caused our family. He was so special to me all his life. The thing that made him so special  was that he could fit in with any crowd of people and stand out with his wit and his special way of making everyone feel special no matter how young or old they were.
I have very fond memories of dancing with Jake and how he made me feel so special and like he was really enjoying it. How many twenty year olds could pull that off? This has left an empty place in my heart. I am sure it will never go away. I am so sad for Jane, Curt, and Ali.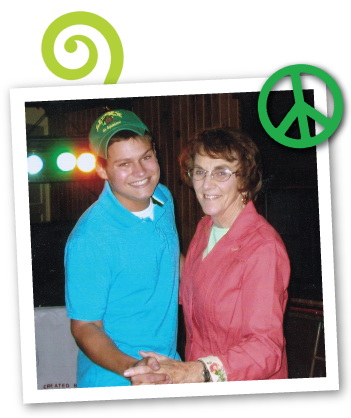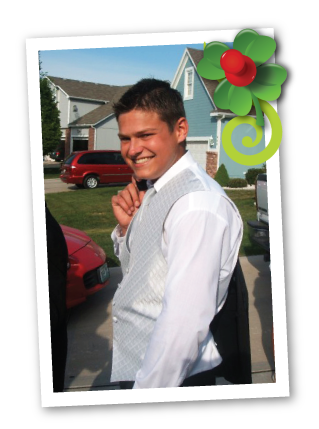 Jillian Otis (Jake's friend)
A memory I have with Jake that always makes me laugh is one of our adventures to a country concert. Our group of friends in high school had a summer that we went to probably four or five concerts. This one in particular Jake and I went with my family, of course we were not even close to legal but were ready to have a good time. As we walked into the concert, Jake and I separated from my parents and Jake approached a beer vendor. Of course while Jake was purchasing the beers he was striking up a conversation with the guy and asking him how his night was going. When the guy asked for his ID Jake handed him his real ID and not the usual fake ID he had used all summer. The guy looked at him and said "Dude, your 20 yrs. old, why would I sell you this alcohol?" First Jake and I cursed to ourselves, then Jake smiled and said, "Well I was going to give you my fake that usually works fine. Hey at least I tried! (with a laugh)" Standing there I knew it was Jake's friendly personality and welcoming smile that got the guy, as he took our money and handed us the beer. My parents were a little confused when we finally got to the seats but we were all ready to have a fun night and that's exactly what we did.

One more that I just remembered. One night Jake and I were in my basement with a couple others of our friends. For some reason, Jake was digging around in the couch and pulled out some car keys. He laughed and said "Hey these are my keys; I probably left here like TWO years ago! I KNEW they weren't lost!" We all looked at each other and laughed because of course with his luck he found car keys he lost two years ago and I'm sure came home and told Jane he never really lost the keys.

I have so many memories of Jake from Lucy Franklyn, Brittany Hill, Blue Springs High School, and college. When I look back my favorite ones aren't the crazy wild nights but when a few of us were able to just talk and catch up and of course always laugh together.